Dear YouthBuild Community,
I am equal parts humbled and excited to join the YouthBuild family, and I am likewise honored and excited to lead the experienced, professional, and passionate YouthBuild staff in service to our youth. I look forward to working diligently throughout the year to make the school a known entity in the District of Columbia and beyond- representing the highest standards of academic and professional excellence, and providing our deserving students numerous opportunities not only to succeed but to truly thrive in life.. I come with an open mind and a willingness to learn and grow as a leader and educator. To know that my lifelong commitment to youth development succinctly aligns with the YouthBuild PCS mission to prepare, serve, and transform, brings me a great degree of affirmation that this is where I belong.
Our students deserve a school environment that is safe and welcoming, irrespective of their prescriptive but non-binding societal labels. We will work to prepare our students for school, for work, for life, and for their future. We want our students to develop a strong sense of civic engagements through community service and advocacy, understanding that they are a critical component to the continued growth and success of D.C. We will encourage our students daily to continue transforming their lives by taking initiative, not missing an opportunity, moving past their past, and seizing the moment. Our students chose wisely in choosing YouthBuild. I am unabashedly confident that they will find no better school that cares as much about their education as they care about their personal well being.
We measure success not just through meeting required benchmarks, but ultimately by the simple premise that our students will finish better than when they started. We will continue to push for ever increasing gains in GED graduates, construction certifications, and college and career placement. We owe it to our students and the community within which they live to develop responsible, self-sufficient, and engaged citizens, empowered to radically transform their lives and positively impact their surroundings. Our labor of love is certainly not done independently, and I would be remiss not to thank the countless community partners and volunteers, current and future, who help shoulder the lift of transforming lives. Let's continue to leave an indelible mark on our students so they in turn can leave their mark in this world.

Prepare. Serve. Transform.
Jason Ellis
Head of School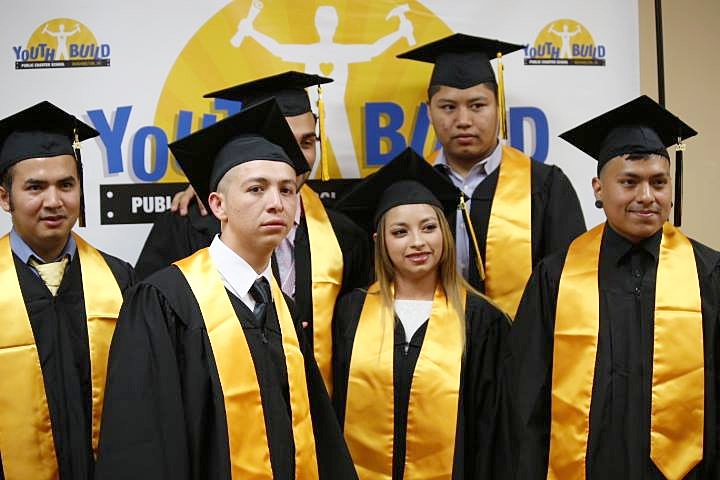 Transforming Lives.
building communities.